MFlask is a related series to the well-known Flask collection.
Completely new and minimalist, the MFlask family features subtle proportions, modern design and an LED source with full spectrum CRI98 sunlight - SUNLIGHT.
The MFlask series includes:
- MFlask T DIM desk luminaires - standing luminaires with a flat base that houses the DIM switch. A short press of the DIM switch turns the luminaire on and off, a longer press adjusts the light intensity.
By quickly pressing the switch twice, we activate the SLEEP function - that is, to extinguish the luminaire and automatically turn it off after 30 minutes!
An additional advantage of DIM switches is that the luminaire remembers the last light intensity level and will start at exactly the same brightness level.
MFlask T DIM replaces the earlier Flask T luminaire!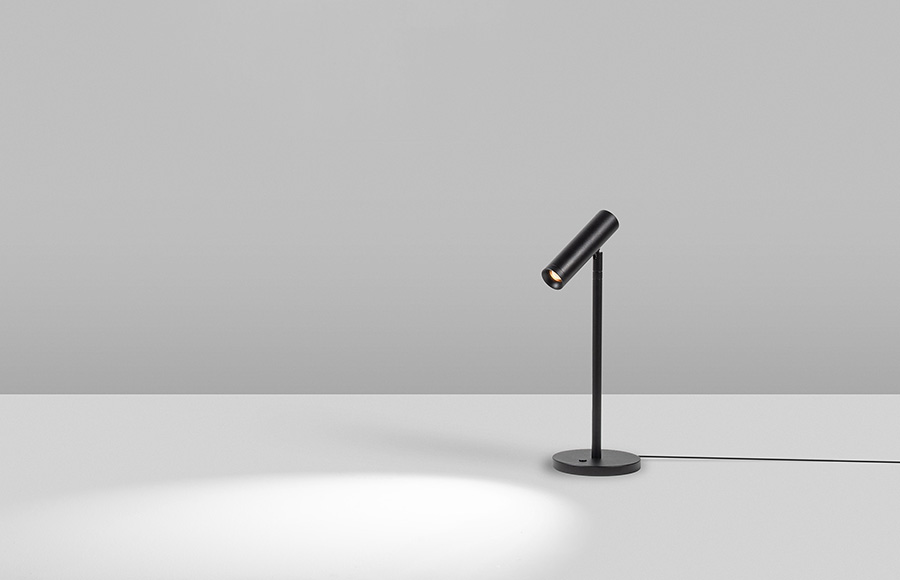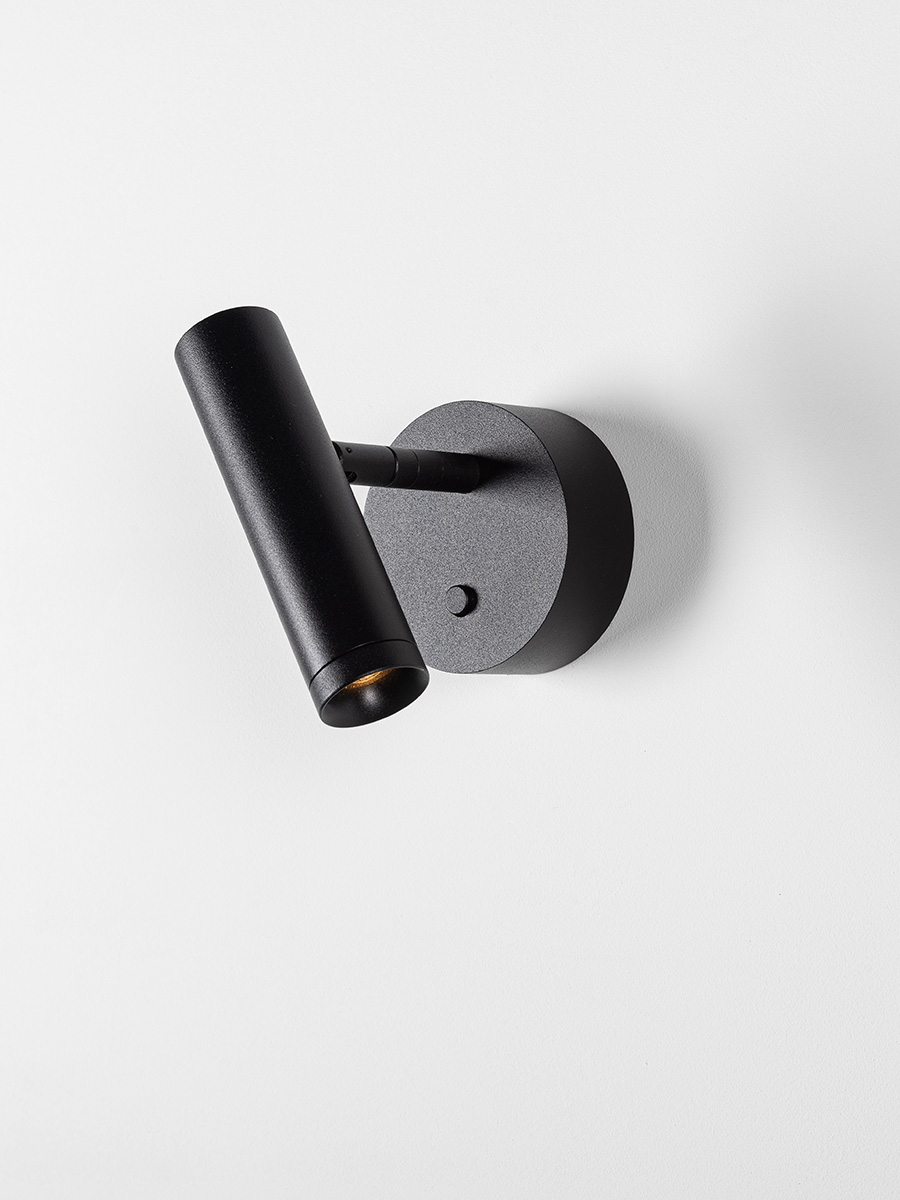 - MFlask wall sconces are up to 3 TYPES of luminaires!
MFlask K DIM is a wall lamp with a base (35 mm high) for wall mounting with built-in power supply and DIM switch.
MFlask S K DIM is a wall lamp with a flat base (12 mm high) for wall mounting. The luminaires are sold with a power supply connected to an electrical outlet. It is controlled by a DIM switch. Ideal solution for all those who want to mount a wall lamp and do not have a power outlet in the area.
MFlask H DIM is a wall sconce designed to be mounted in a headrest or wall. The base with a diameter of 90 mm protrudes out of the plane for only 5 mm. This solution is safe for the user, it protects him from access to electronics, and the installation of the luminaire is done by screwing it to the plate with screws. Then the luminaire is protected against accidental disassembly or its rearrangement. The luminaire has a built-in power supply, and is controlled by a DIM switch.
- MFlask R TR48 luminaires for low-voltage tracks
Subtle luminaires with a movable reflector that rotates up to 355° allow light to be directed in any direction, with built-in angle adjustment for 48V-powered Multisystem rails.
MFlask R TR48 come in both 25mm deep MFlask R TR48 and tall MFLASK R+ TR48 rail variants, which are dedicated to 54mm deep rails.
They come in a basic version in ON-OFF function with a choice of circuit 1, version A, or circuit 2, version B. In this basic version, with the use of a TRIAC or DALI power supply, a whole group of luminaires can be dimmed on a single circuit.
In the DALI-controlled version, designed for more advanced projects, by using a DALI controller, each circuit can be controlled independently.
We will present the full range of luminaire products designed for Multisystem TR48 systems with the launch of the offer for luminaires for low-voltage tracks!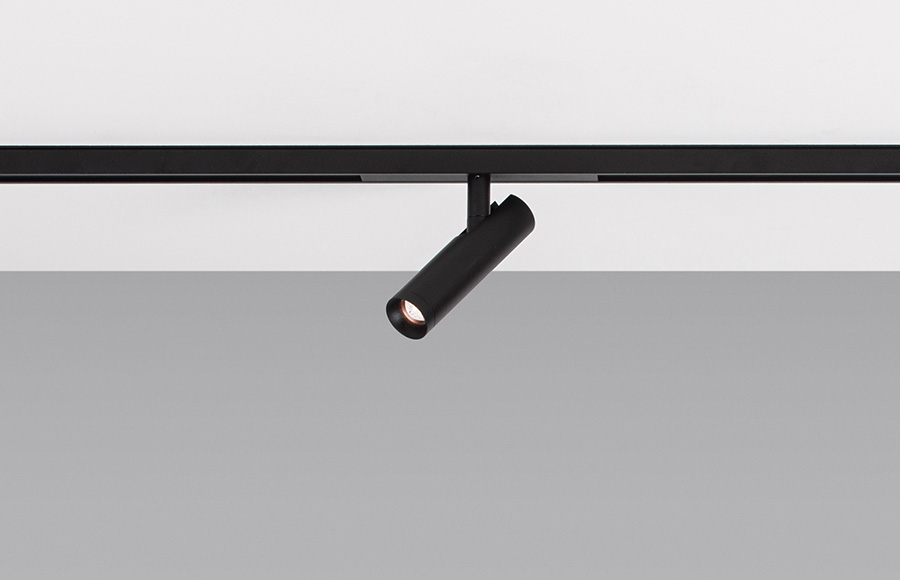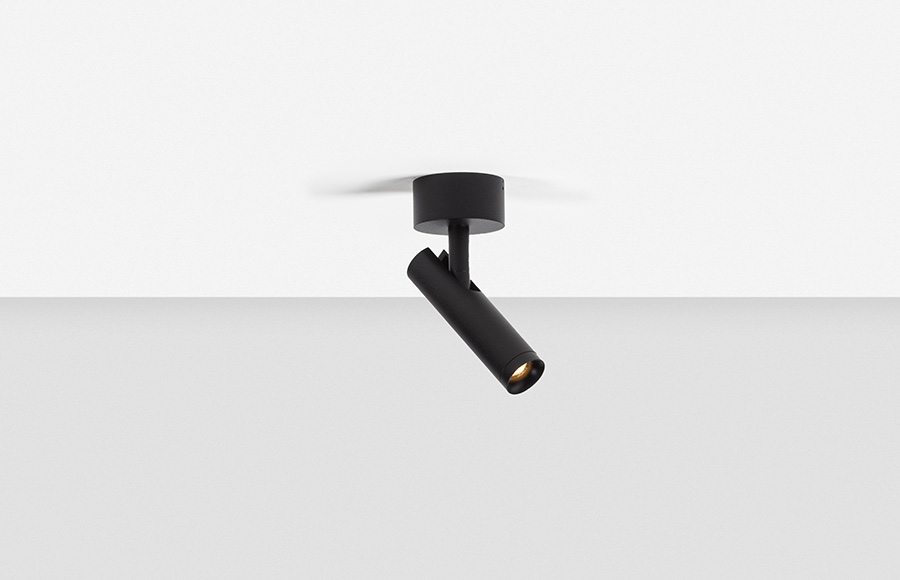 MFlask R ON is a surface-mounted version of the spotlight. The luminaire has a base with TRIAC power supply as standard.
IMPORTANT: Luminaires with TRIAC power supplies can also be connected to a classic ON / OFF switch. Then the luminaire works on the principle of on / off.
- MFlask R IN is a spotlight designed for installation in a suspended ceiling (12.5 mm thick gypsum board). Installation of the luminaire is very simple. Just cut a hole, connect the power supply, lift the springs and insert the luminaire into the cut hole!
IMPORTANT: The MFlask R IN series is supplied without a power supply, so you can choose for your installation either a power supply to which you connect several luminaires, or a power supply with TRIAC or DALI dimming technology.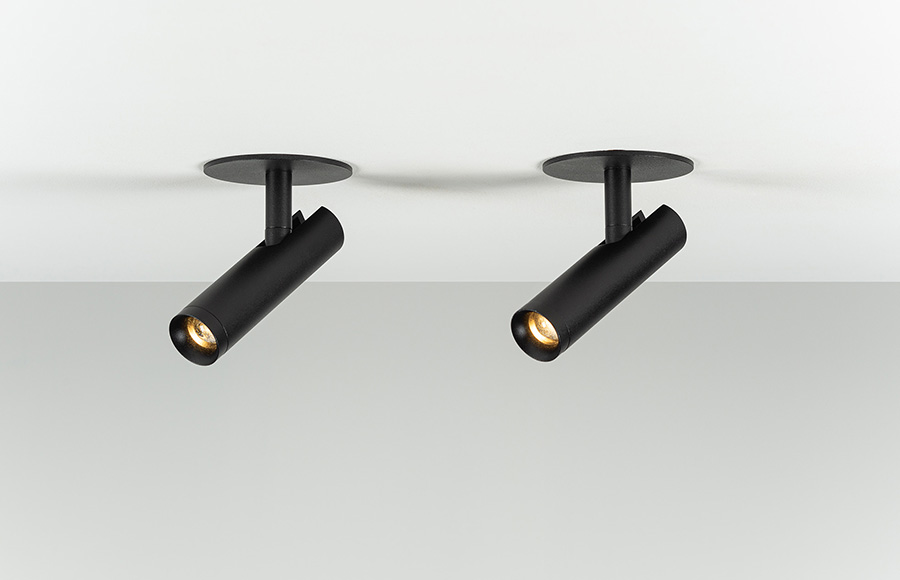 All luminaires in the MFlask series have remarkable features:
- Adjustable light angle allows smooth and precise adjustment from 15° to 40°, even after the luminaire is mounted.
- The built-in lens gives the highest quality of light available. It is achieved thanks to the exceptional purity of the glass from the renowned Preciosa glassworks. The specially selected structure softens the light and eliminates contrasts that are tiring to the eye. It absorbs 8% of the light and distorts its color by only 6%.
- The movable reflector rotates up to 355°. This allows the light to be directed in any direction.
- The fixtures are also available with Sunlight technology that gives light that transfers the sun's energy to the interior. The full spectrum of sunlight allows for faithful color reproduction, thereby improving mood and concentration. Sunlight technology is in line with the "Human Centric Lighting" trend, which emphasizes the important role of light in room design and its impact on our health. An additional advantage of Sunlight LEDs is that when dimming the luminaire, color dynamics is preserved.
In addition, MFlask series fixtures (except MFlask for 48V rails) can be ordered in NCS color palette (IMPORTANT! The logistical minimum order is 5 pieces of a particular color).
The price list containing MFlask series products is available in the download tab after logging in to your B2B account.
All fixtures in the price list are available for sale. Product sheets will be updated on website until 1.08.2023.
If you want to stay up to date remember to sign up for the newsletter and observe us on social media. ;-)